(This is cross-posted from
my Instagram
where I have been most active lately. It's not a poetically written post but it contains happy news about my thoracic outlet syndrome and I think this blog needs a bit of that.)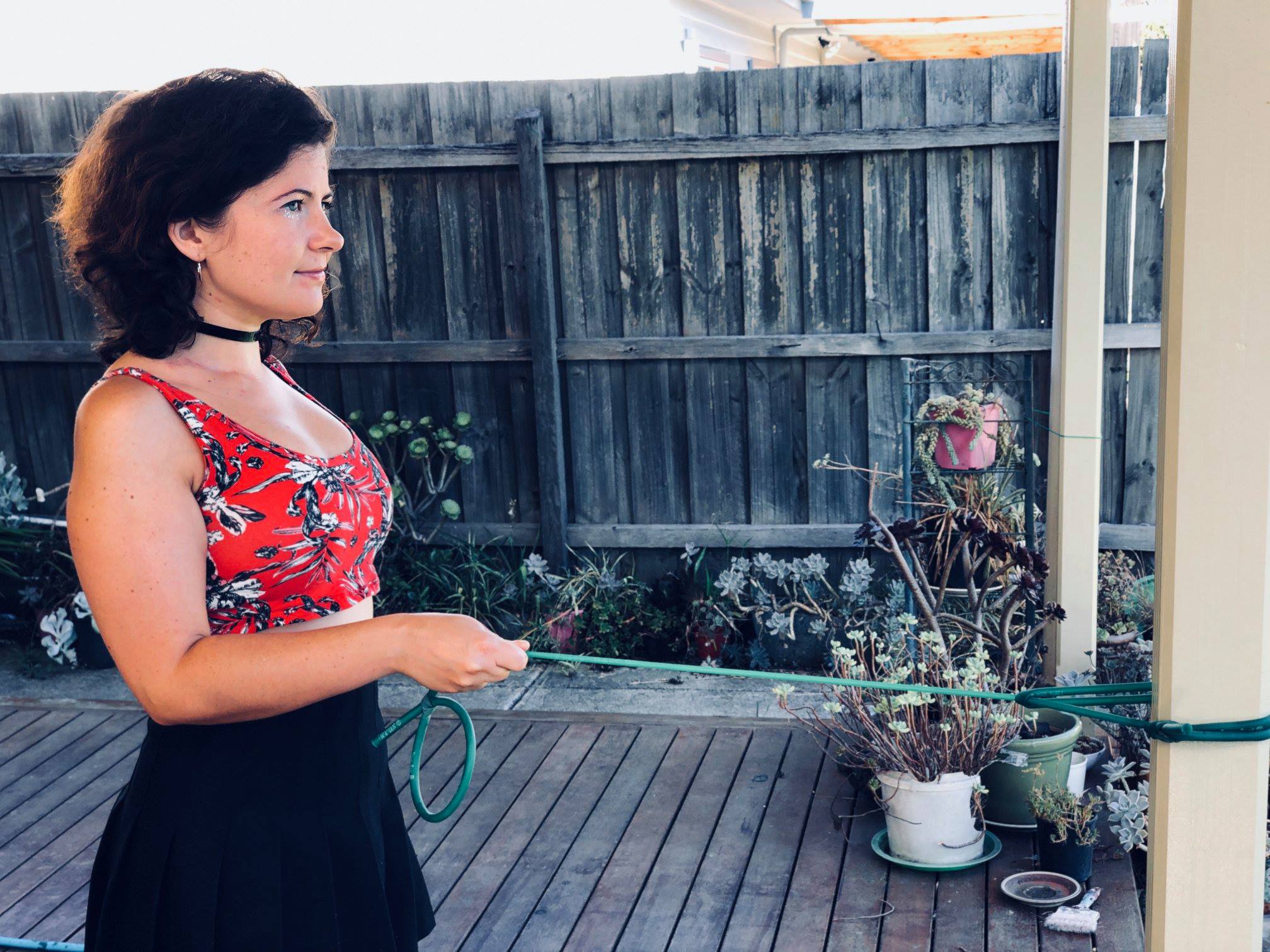 Succinctness will never be my talent but my health stuff is going amazingly well and so I wanted to gush about that.
Before I got surgery for my thoracic outlet syndrome, I was feeling trapped in my body. After years of incorrect diagnoses, shitty experiences within the medical system and my disability and pain increasing with every year, I was feeling utterly alone, utterly dejected.
Four months after surgery (where the surgeons found I had the worst compression they had seen) and I'm actually starting to see real, tangible progress from the physiotherapy I'm doing. I've started lifting a half kilo weight and more amazing than that, two months ago I started doing a gentle rowing motion with a very gentle theraband, this was a HUGE deal because before I had surgery, even after a year of physiotherapy, I couldn't do the row without pain. I simply wasn't able to do it. But I've been doing it for two months now and a couple of weeks ago, I graduated to a tougher theraband, at which point I got tearful in front of my physiotherapist. She apologised for how long and slow this process is to which I responded "no, the thing you have to understand is to me, this is nothing short of a miracle. Before surgery, the idea of being able to do this exercise felt like dreaming too big" and it did… it seemed as out of reach as the idea of me walking on Mars. But it's happening, twice a day I do twenty rows and it's hard, my body has a lot of shit that needs correction… but it's happening! It's really happening! I'm improving!
Yesterday I drove almost two hours and I was only in mild pain afterwards. Today, I painted for almost three hours and though that was definitely pushing it too far and I need to not make that a habit just yet, for the first time in perhaps seven years, I wasn't a broken wreck afterwards.
I will always have thoracic outlet syndrome, I will always need to keep on top of my physio and practice management strategies. But that's ok because for the first time in such a long time, my hard work and discipline pays off! Do you know how much easier it is to keep pushing onwards when your hard work gets results? Do you know how much easier it is to look after your body when it isn't in pain all the time? Do you know how much easier it is to get through the day when you can take a quick drive to the shops without it hurting? My brain feels so much clearer and my heart is opening with the joy of it all.
I am acutely aware of how lucky I am that the surgery for this poorly understood and rare condition actually worked for me. I am, in honesty, still in shock and every day, when I realise how much easier life is for the able bodied, my heart goes out to everyone who struggles against impossible, invisible enemies, myself included. I never believed I could be this lucky. Perhaps in a year's time, I'll be using a rowing machine at the gym. Perhaps I'll be painting every day. But even now… I'm better than I had thought I could possible be when I lost every shred of hope last year. I am so lucky, I am so incredibly lucky.
(P.S this post is public because when I desperately needed TOS success stories, I couldn't find any. Down the track I would like to make a website about it or something but currently I'm just focusing on my own healing. My second surgery is booked for April 10, I am still pretty nervous because it's major surgery but I am not terrified like I was the first time.)