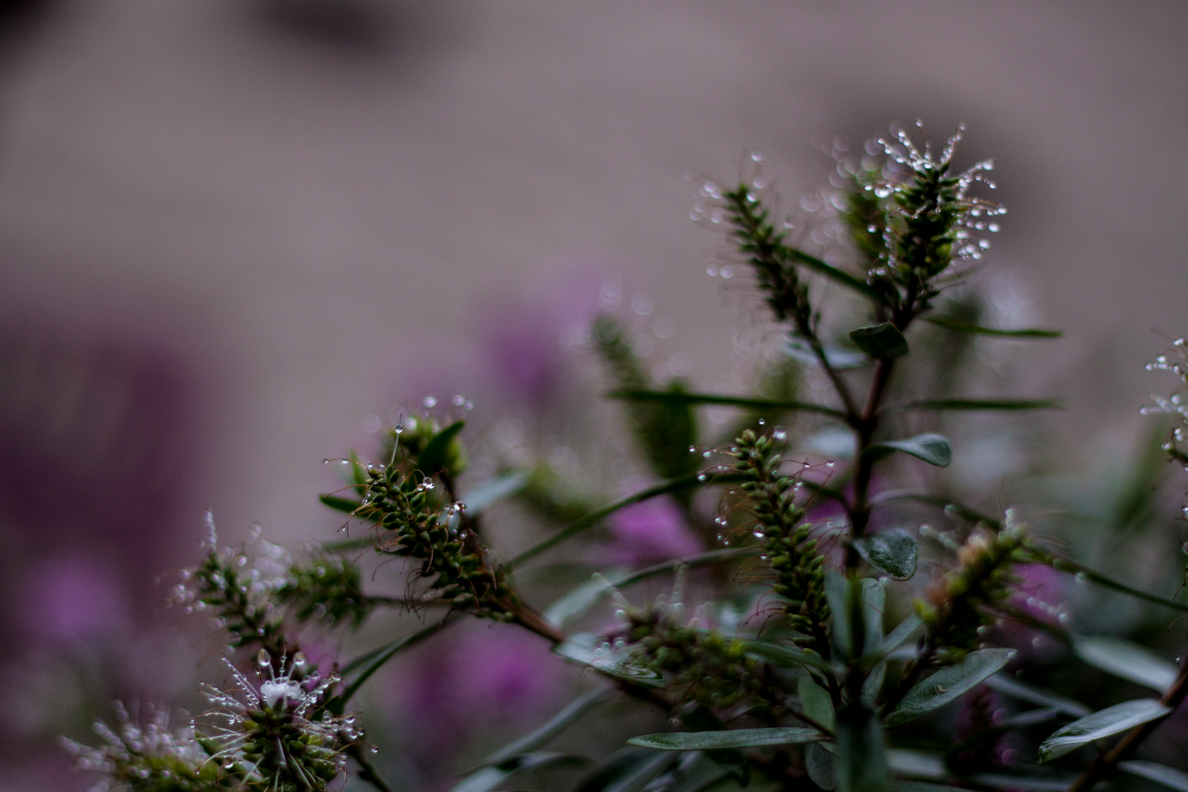 I've been listening to Tara Brach's incredible three part series of talks "Freedom From Othering: Undoing the Myths that Imprison Us". In part 2, she quotes a line from a Nicole Kidman movie that made me feel like I was being punched in the chest.
"Vengeance is a lazy form of grief."
Brach suggested that the reasons we might decide a person is wrong or bad is because it is a defensive stance that masks deeper feelings of vulnerability, of hurt. In fact, I already knew that because in recent times, I had to cultivate an artificial sort of hatred within myself towards two people I loved. I cultivated this hate in order to create the sort of boundaries, safety and distance that I needed from those people who I'd loved deeply but who were no longer emotionally safe for me during the biggest crisis point in my life. Since then, I have experienced a childish frustration within myself because I did not believe they were behaving in ways that were right, or kind, or good. And the honest truth is that these stories about their bad, hurtful behaviour were playing in my head on repeat. No matter how much effort I made to process, to meditate on forgiveness, on compassion, no matter what magic rituals I undertook to move on and let go… in any moment when my emotions were just a little shaky, I would be right back to ruminating. It felt like my brain was stuck and I was sick and bored of these emotions. I am sick and bored of those emotions.
In Brach's talk, we were invited to investigate our feelings towards a person who we had placed in our mind as a "bad other" and the reasons we might do that. We were told to look beyond the surface of our anger and disgust with them to the soft place, the truth of our feelings towards them. This wasn't difficult at all for me, my carefully constructed hate was like the thinnest membrane spread protectively across something deep, almost unfathomably deep.
When you strip away the storylines, all that is left is the truth of our hearts, an animal, vulnerable, child's need for love and as I pushed through that membrane and into the murky depths of things that hurt, a voice within me cried:
"Why did you hurt me? I thought that you loved me! Why? I thought you loved me! Why?"
I collapsed on the floor where, for a few minutes, I allowed myself an ugly, loud, childish sobbing. I allowed myself to whisper "why?" over and over in the pitiful, superstitious hope for an answer I'd never receive. Then that thing happened that I learned to do last year where I just thought "Enough." And just… turned the emotion off.
I don't like that. I don't this new skill, this ability to go numb and disconnect from my emotions. One of the biggest reasons that I realised I needed to leave him was because, in order to be around him, I was having to switch off my emotions for fear of his disgust. And then I just kept those emotions switched off in order to just… cope. Survive. Live. But as Brene Brown says, if you want to do more than just survive, if you want to thrive and live wholeheartedly, you cannot selectively numb because when you numb your capacity for pain, you also numb your capacity for joy.
I believe this to the marrow of my bone and so I continually strive to allow myself my emotions. Not to get caught up in the stream of them, but to simply honour their transient presence and allow them to flow through me. And so I've been turning things back on lately. Processing. Letting myself feel through what I need to feel through. It's frustrating work, I am tired of my heartbreak and bored of the ways my brain still obsesses over hurt that happened many months ago. But I get it, I get that it won't go away through sheer force of will, instead I need to grow with and through it. I need to honour my heartbreak and past experiences, even as I continue to move forward.
I loved him so much. I loved her so much. Life is long, hurt happens. I do feel myself moving on but… but when I stop numbing, I am faced with the truth; I still love him. I still love her. So much. Neither are in my life anymore and the part of me that clings, that wants everything to stay the same, that struggles with loss and the ugly sadness of life… that part wants to hear their laughter and to wrap my arms around them and feel the glow of the love we once shared. I miss the way her eyes went wide with the wonder of the world. And fuck… I miss the way he would whisper "you're the love of my life" in my ear. I miss his whisper with an intense sorrow that doesn't seem to lessen as time goes by.
So I guess that once someone occupies my heart, they will always be there. And perhaps I will always see things that make me think of them and bring the taste of tears into the back of my throat. But when I let myself feel those things… they pass through me. They don't pass permanently but they do not dominate with their original intensity. And allowing myself to connect to them, as painful as they are, is also allowing me to connect more deeply to every other intense sort of emotion.
I suppose this is what acceptance is. I am lonely. I am loved. I am heartbroken. I am joyful. I am slowly building a collection of scars both tangible and intangible and they are evidence of a life lived bravely and fully.
I had hoped to hate those who I felt wounded by because that strategy seemed safe and easy. But it doesn't work for me. I allow myself my anger, yes and I know my boundaries, what behaviours I will and will not accept from the people I keep close to me… but just because they are no longer in my life, it doesn't mean my heart has closed. My beautiful, broken, hurting, happy heart.
The harder task is wishing them joy. My sense of hurt still runs deep enough that a part of me wants them to suffer because a part of me feels they never learned any lesson from the hurt they "caused" me. That child crying "why?" and wanting the world to be simple and just. But I know everything is more complex than that and so when I go even deeper than my hurt, I can access a place where I genuinely wish them well. And I do. When I allow myself to accept just how much I still love them… I genuinely wish them well.
And that's what I want. Love is hard work and anger is an important emotion to understand, honour and work with… but not hate. I reject hate. It's just not for me. It's lazy and ineffective. And so the process of moving forward isn't a straight line but circuitous. And that's just how it is and so that's ok.