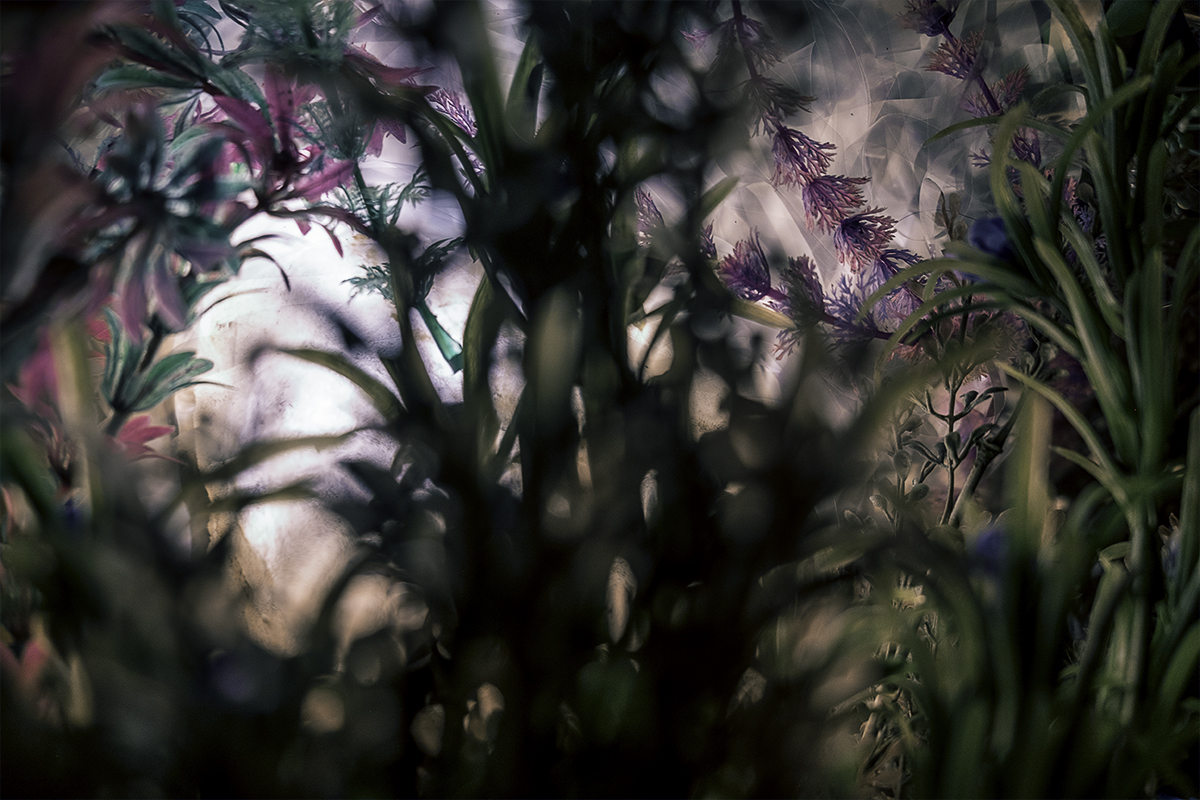 Did you know that overexplaining can be a symptom of trauma? When a person grows accustomed, over a long time, to being criticised and/or disregarded, they learn that if they just explain as much as they possibly can, perhaps, just perhaps, someone might at last listen. Truly listen. It doesn't work though, instead people tune out if you talk too much.

Did you know that oversharing can be a symptom of trauma? Profound loneliness breeds a need to be seen. Feeling monstrous creates a need to confess. It doesn't work, though, because one day you realise you've exposed everything to everyone, not everyone should be trusted and your truth becomes weaponised. Then you become afraid of sharing anything at all.

Did you know that trauma is somatic? Even if you come to understand the why and how of something, as a dear friend once said to me "the body doesn't speak English" and our nervous system is trained from childhood. Conventional wisdom says not to live in the past, mindfulness practices help us sit in the present, but what if the past planted something painful so deep inside you that sitting in the present can be a practice of sitting with a deep, aching and ancient feeling of loneliness?

Did you know that suicidal ideation can become a habit? If, for example, you've imagined ending your own life since the age of 11, these thoughts and desires create grooves in your brain so deep that you can't imagine how it must feel to be a creature who only wants to live.

Did you know how pathetic it can feel to be climbing towards 40 and to still struggle with that sinking feeling that often makes going to bed a miserable affair and getting out of bed even more challenging?

Do you know how much work it takes to try to pep talk yourself into putting one foot in front of the other when the world is on fire? And as much as you try not to live in the future, this too is a habit so deep that you're forever sitting at a point in time where everything hurts and everything ends.

Do you know how hard it feels to fit the shape of yourself into a world that rewards people with thick, callous skin? You watch all the ones you love struggle, you watch the world suffer and it seems as if the only ones who are able to pay their bills are the people eating others alive. How do the Jeff Bezos of the world live with themselves knowing they have the power to change the world for the better… but they don't?

I want to leave this writing with something positive, something hopeful… but I don't feel that today. As I age, I want to be wiser. As I age, I want to be stronger. But perhaps this isn't how it works, perhaps we only build ourselves up for a time before we start to crumble. Perhaps the only thing we can do is practice self-compassion, communicate our suffering and offer each other empathy. The warmth of company as we grow, change and then start to fade like flowers, like stars, like the sun.

Perhaps the hopeful thing here is this: This evening, I saw a knife in the kitchen and flirted, for a moment, with the slightest penetration of my skin. Just a scratch. But. Instead of going further, I instead came here to write and you know what? Giving myself the space to express my emotions has actually calmed me down. I used to write in my old livejournal freely as a teenager and it helped keep me alive. Perhaps that's a strategy that anyone of any age should be allowed, my inclination is to judge myself for being so angsty, maudlin and childish but the fact is that I felt utterly despairing when I sat down to write this and now I feel a little better and a little calmer.

Did you know that emotional dysregulation is a symptom of trauma? If in childhood, we did not have our emotions validated and were not taught how to process them, perhaps instead being told not to whinge or "dwell" on things, we may find ourselves as adults who are afraid and ashamed of our feelings. Feelings don't respond well to judgement and shame, they need space for validation, compassion and healthy expression without the person feeling they are "wrong" for feeling what they feel. If, as an adult, we contain a wounded child who hurts as a child does, one of the most important strategies suggested by psychologists and Buddhists alike is to offer that wounded child authentic and heartfelt compassion.

So maybe there's something positive to this writing after all: Life is full of misery and suffering, it's ok to feel this, it's ok to be affected by it and it's ok to express it.

Then again, maybe I'm just looking for the positives because I feel as if I'm supposed to.

Fuck it. Morals are for fairy tales. I'm going to bed and, as with every night for the past 36 years, I shall not be killing myself. Not a bad track record, come to think of it.