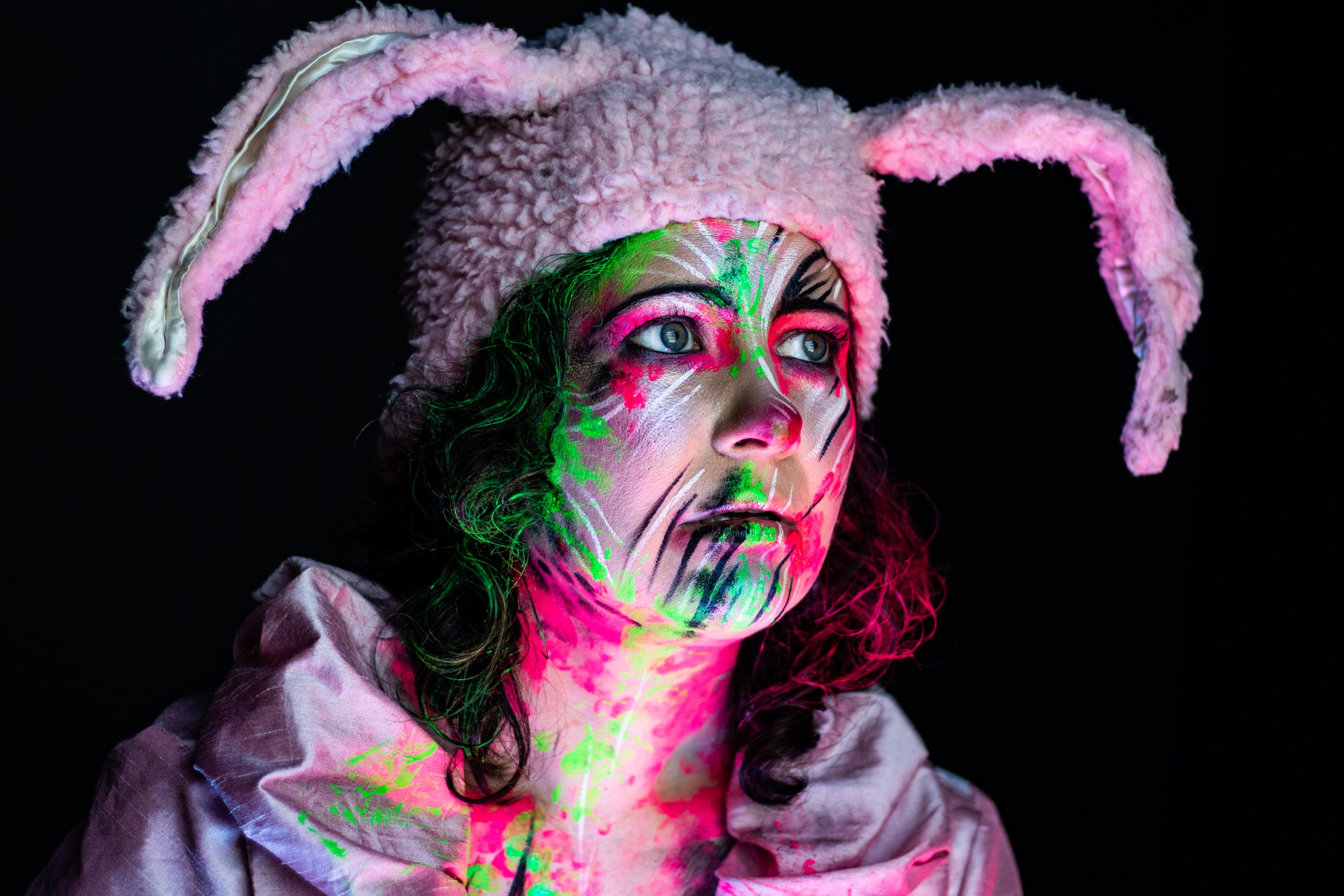 Media Release
Melbourne Fringe Festival
Oh Yuck, It's Me
A self portrait of myself, the artist, by me, the artist.
Ever since she was a little girl, artist and performer Jessie Ngaio fantasised about killing herself. These suicidal impulses finally came to a head in her early 30s, when she stood by the rails in a subway station in New York City, listening to the rush of an oncoming train, and decided to end her life. Ngaio's new Melbourne Fringe show, "Oh Yuck, It's Me" is a dark, comedic, hopeful examination of sexuality, trauma and climate anxiety which asks the question of how we can find the will to survive while the natural world around us crumbles.
"Oh Yuck It's Me" combines clown, musical comedy, and performance art. A comic performer and career visual artist, Ngaio's previous Fringe show, Slutmonster and Friends (2012) was awarded Highly Commended in Comedy, and went on to be nominated for the Golden Gibbo award at the 2013 Melbourne International Comedy Festival. This is her first solo show.
Ngaio's life story is one of not fitting in. Growing up in small town Aotearoa, New Zealand, she left school early due to what she now realises was undiagnosed autism and ADHD. For years, Jessie has worked in the adult entertainment industry as well as pursuing her passion for creative expression through training in the visual arts, clown, improvisational theatre and Butoh. She starred in the surrealist comedy web series, "Trying My Best" (2017) and recently performed in the ensemble productions "Colour-Fool" and "Odd Hours" as part of "ButohOut!" Festival, 2021.
"Oh Yuck, It's Me" is an exploration of recovering from a lifetime of believing there is something wrong with you and learning to stand beside every facet of yourself.
Praise for previous work, Slutmonster and Friends
Awarded 'Highly Commended in Comedy' – 2012 Melbourne Fringe
Nominated 'Golden Gibbo Award' – 2013 Melbourne International Comedy Festival
"Crude, crass and very funny, Slutmonster and Friends is highly recommended." ★★★★ – The Age
"Slutmonster is gross-out porn of the highest quality, and dammit if you don't just swallow your gag reflex and wade through this festering delight of a show." – Crikey
"Genius. Just genius." – TheatrePress
Praise for Colour-Fool
"Perhaps the most arresting moment is when deviant performance artist Jessie Ngaio, her dress unbuttoned and body glowing bright pink and green, flops forward and births a head of broccoli." – The Age
DATES: 10-16 Oct
TIME: 8:30pm (60 min)
VENUE: The Butterfly Club, 5 Carson Place (off Lt Collins), Melbourne
COST: $37 Full / $33 Concession / $30 Groups (6+) / $28 early bird
TO BOOK TICKETS: visit melbournefringe.com.au or call (03) 9660 9666